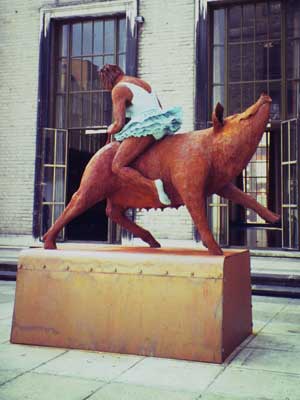 Bringing Home the Bacon, 1994
Sculpture Court - Royal Institute of British Architects, London
Bringing Home the Bacon utilises humour as a device to deal with complex and difficult issues. Institutions and conventions provide the impetus and backdrop for an exploration of female identity and sexuality. There is pathos, sensuality and absurdity inherent in the work and the archetypal plinth becomes a stage for an intimate human struggle.